Firstly I thought this might bring a bit of happiness to your face. What you see is a myosin protein dragging an endorphin along a filament to the inner part of the brain's parietal cortex which creates happiness. Happiness. You're looking at happiness!"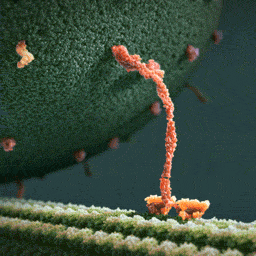 I hope that brought a smile to your face.
One of the best ways to have more of this is to stay active. If you feel like this is overwhelming, that's okay. Work on small goals then build from there. Set a timer on your watch, or phone to remind you to stand up at your desk, take a pit stop, etc and move around for a few minutes. This will help to increase endorphins in the brain, and if done often enough, you might find that elusive feeling Happiness
Write a thank you letter to a friend, family or coworker. Doing just a simple act of kindness like this can have a lasting impression with that person and it will make you feel that much better about yourself. Remember when you were a kid and how excited you were to receive a letter in the mail, now it's mostly bills for us. Anyhow, try and think about how it might make someone else feel and it just might put a smile on your face.
Text an old friend that you haven't talked to in awhile. You will be surprised to hear, 'I was just thinking about you'. Most people struggle to reach out, and it feels good to talk to old friends. Might rekindle and old relationship, absolutely worth it.
Check out this twitter feed, it will put a smile on your face right away. Cute Emergency
Lastly, stop comparing yourself to others.Chances are you always pick those at the very top to compare yourself to. No wonder you feel like you've come up short! Focusing on the things you've accomplished is a lot more productive.
I hope this was helpful for you and brought at least one smile to your face. Let us know if it did, or if you have any other tips, we can always use help in smiling more.
While your smiling check out some of our specials we have going on right now. Click Here